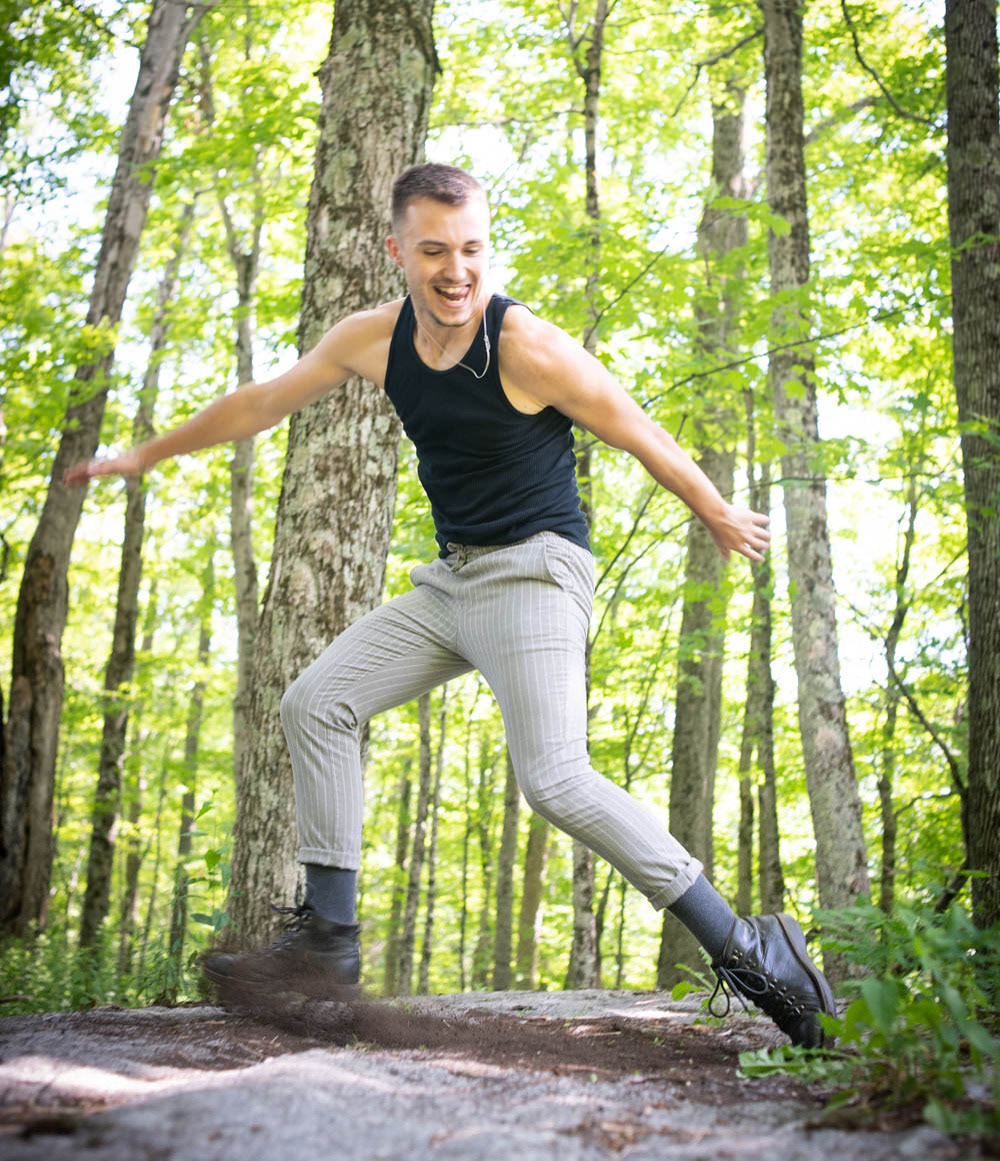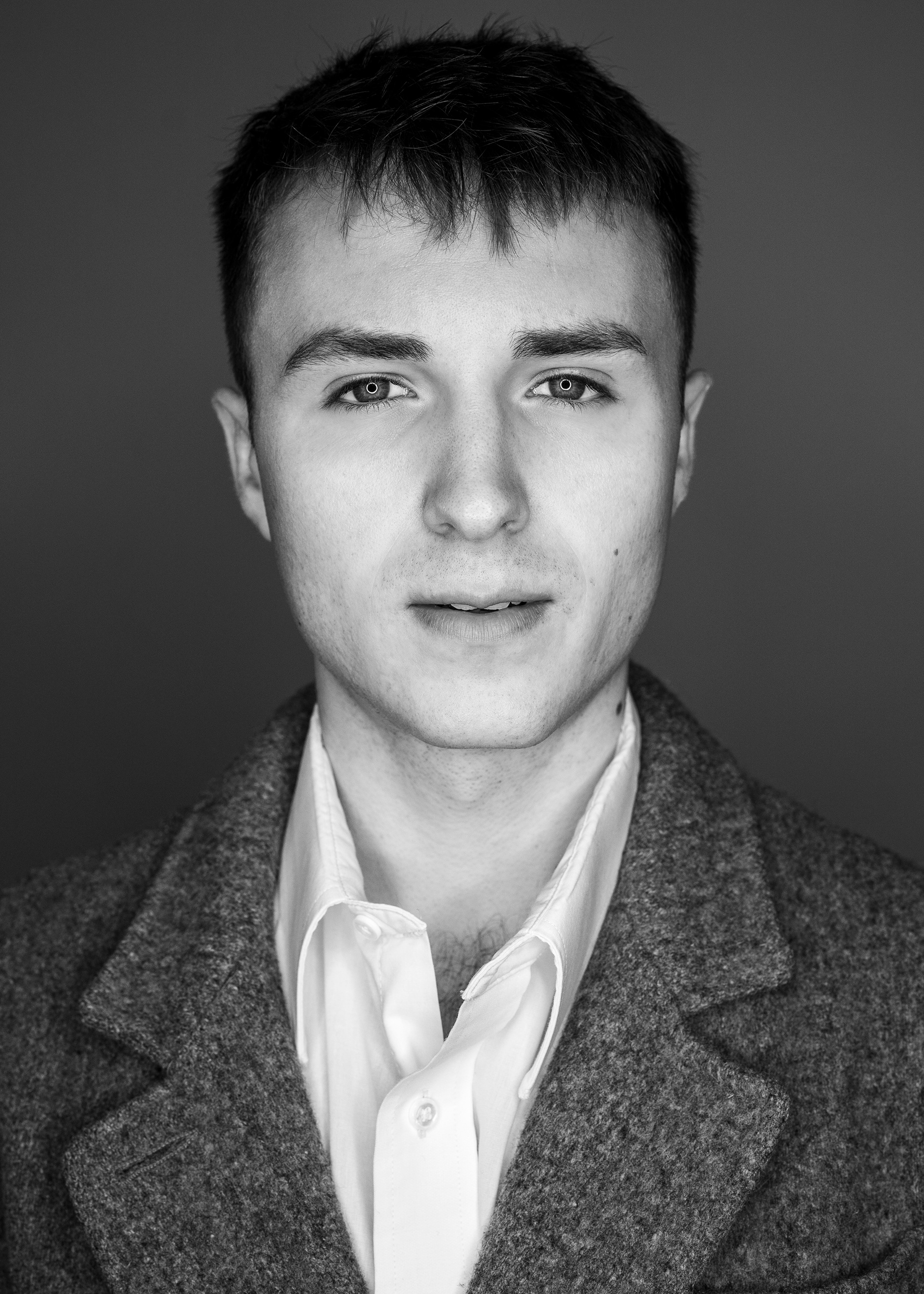 Luke Hickey
(Choreographer/Performer/Educator) is a NYC based tap dancer, choreographer, and actor hailing from Chapel Hill, NC. Named by Dance Magazine among their "25 to Watch" in 2020, Hickey began studying with his lifelong mentor, JUBA Award recipient Gene Medler, at the age of seven. Under the tutelage of Mr. Medler, Hickey completed 10 consecutive seasons studying and touring with the internationally acclaimed North Carolina Youth Tap Ensemble (NCYTE). Hickey is an alumna of the School at Jacob's Pillow and Pace University NYC (BA Film & Screen Studies, BA Communications Studies, cum laude).  He spent his early years living in New York studying and performing with DC native hoofer Cartier Williams, performing at the Oslo Jazz Festival, the Kennedy Center, DC's Lincoln Theater, George Faison's Firehouse Theater in Harlem, the Museum of Contemporary Art in Chicago, Bronx Botanical Gardens and a tour to Zurich, Switzerland. In 2016, he had the unique opportunity to represent tap dance in the 2016 Harlem Fashion Week in a collaboration with Project Runway star Viktor Luna (SS17). The same year he collaborated with hip hop dancer Yusaku Komori on a duet in Karole Armitage's production
American Dream
 that premiered at the Ravello Festival off the Amalfi Coast in Ravello, Italy.
In the Fall of 2018, Hickey made his choreographic and directorial debut with his work
A Little Old, A Little New 
at the world famous Birdland Jazz Club in NYC. The show has since traveled across the country, including to Jacob's Pillow Dance Festival, Battery Dance Festival, the Joyce Theater's season at Chelsea Factory in partnership with The First Republic Foundation and most recently headlining the American Dance Festival's Fall Series. 
In 2022, Hickey premiered his newest 20-minute work, "In This Time" at the Little Island Music & Dance Festival as a part of their celebration of percussive dance. Hickey's choreography is also seen in Patrick Wang's feature film "A Bread Factory," which was listed on The New Yorker's "The Best Movies of 2018." In addition to his own choreographic pursuits, Hickey is immensely honored to be a company member of 2015 MacArthur Fellow, Michelle Dorrance's acclaimed company, Dorrance Dance. He has also had the great opportunity to perform with Bessie Award winning tap dancer, Ayodele Casel in New York City Center's community engagement series "On the Move",
Ayodele Casel and Arturo O'Farrill
at the Joyce Theater and a feature on New York Times' #speakingindance series.
Aside from performing/choreographing, Hickey is very passionate about maintaining the student mindset as well as educating the next generation of tap dancers. He has been on faculty at Harlem School of the Arts, guest faculty at STEPS on Broadway, and taught at tap dance festivals around the world including the North Carolina Rhythm Tap Festival, American Tap Festival, Tap City Tap Festival, SMASH (Mexico), Oslo Tap & Swing Explosion, RIFF Dallas, Chicago Human Rhythm Project, and the Palmetto Tap Festival.
Stage credits include Jazz at Lincoln Center's Appel Room, The Kennedy Center, Guggenheim Museum, Oslo Jazz Festival, Joyce Theater, Ravello Music Festival, MGM National Harbor, New Victory Theater, New York City Center, and The Music Center at Strathmore.